With the improvement of consumption level and quality, more and more smart small household appliances with high added value have been recognized by consumers The penetration rate and promotion rate of all electric power and small household appliances are low at present, and the market is still in the growth stage. Data shows that from 2017 to 2021, China's small household appliances industry will enter the market On the whole, it shows an obvious upward trend, with a five-year compound growth rate of 8.72%. It is estimated that China's smart small household appliances market will reach 192.4 billion yuan in 2023.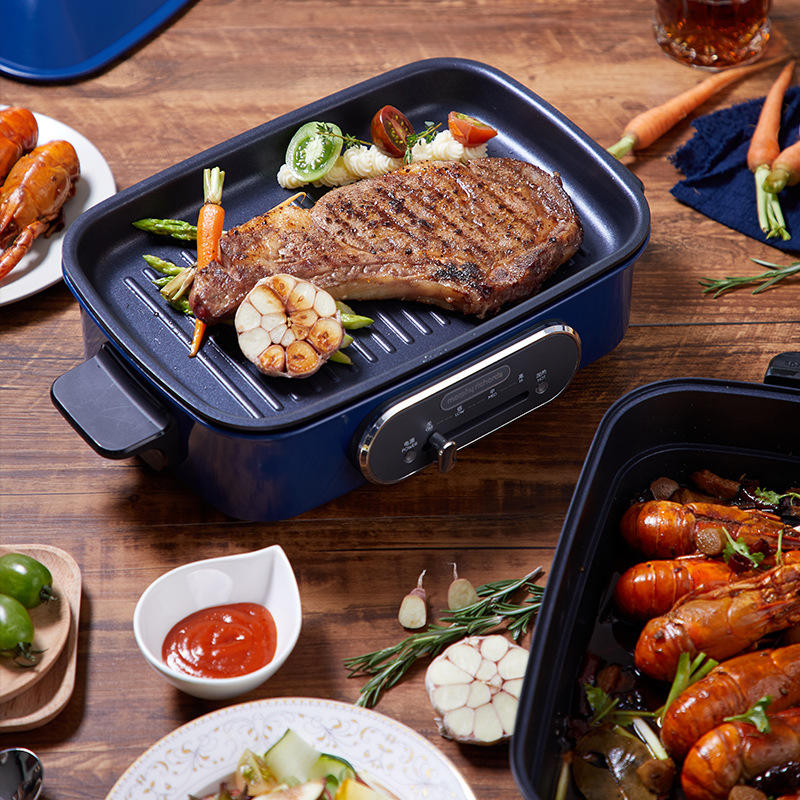 The expansion of the classification scope of small household appliances is the result of continuous division. For example, there are many categories in the market, such as health bowls, any type of Water heater, coffee machine, milk tea machine, etc. Under the repeated living conditions, the multiple consumptions of various demands are extended infinitely, and small household appliances between teams and individuals are becoming more and more clear.

In addition to the continuous division of functional categories, continuous integration is also a significant trend in the development of small household appliances. Take the robot vacuum cleaner as an example, for example, "household appliance laziness" has been a favorite product for young people for many years Finally, robot scanning has a variety of functions, from early "one-time scanning" to automatic cleaning and drying mops, which can achieve greater liberation in the user's hands in the continuous integration process. Task. The same example is also reflected in the kitchen scene, which aims to cook "one person" food and "live in economic isolation" according to needs, and the small household appliance kitchen "has no fire" "Cooking is based on the integration of steam, cooking, cooking and other common cooking methods, while saving kitchen space and providing users with more convenient cooking experience. In the direction of functional integration, small household appliances J. Improving efficiency and ease of operation is a function that is more in line with consumers' painful needs. In addition, with the improvement of young consumers' capabilities, the demand for smart devices is increasing. Small smart devices and They are expected to be released.

The overheated family economy is helping the small household appliances in the market to develop at a new high speed, but to a certain extent, it has also attracted other industries in the office to explore opportunities for coordinated development with household appliances Small household appliances. Recently, a new retail platform launched a "product star" category of small household appliances, namely fried air, a series of ready to use dishes. It is understood that these ready to use products Sausage, chicken wings and meat series are more common in air fried products, but there are also crab, shrimp skin, hairtail and many other categories. Compared with the common cooking methods in the kitchen In the scenes of steam, frying, cooking, etc., the air frying pan has attracted the attention of young people. It has the characteristics of "healthy without oil" and "everything can be fried", and has become one of the cooking tools needed for today's healthy diet. However, in the process of food processing, pickling, heating frying pan, frying, facial, etc., the use of air frying pan still requires the user's hands. If there are deviations in some links, the finished product is easy to "Real objects and images do not match. Fried air can solve the uncertainty of ready-made ingredients, spices, pickling, frying, etc. Users can even use fried air in the process of starting and stopping The delicious fried food that is not good at cooking "Xiaobai Kitchen" may be very friendly just because of the "key technology".

However, the quality of small household appliances varies with the indoor industry. According to the data released by the China Consumer Association in 2021, the National Association of Consumer Organizations has received analytical complaints in recent years, All types of small household appliances are welcomed by consumers, but the product quality and shortcomings are clear. In the small household appliances industry, behind the low price is relatively simple production, as well as the threshold Technology, lack of relevant standards, restrictions and rules, small household appliances "fast consumer goods" is a more obvious feature, but this is not a healthy development direction, small household appliances industry hopes to become It is still the key to ensure the product quality for long-term healthy development.